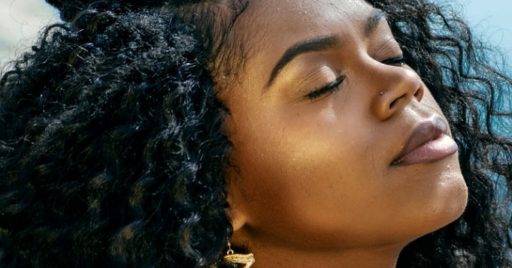 Oshún Ibú Kole or Akalá-Kalá, Kolé-kolé, Ikolé, Bankolé, its name means: "According to itching, it collects and recovers the garbage and dust and takes care of the house."
Oshún Ibu Kole is one of the 38 roads of OshunWhat represents this deity is that it works and does not separate itself from the vulture.
This Oshún is poorly dressed, she revolves in the currents and in the mud, she has only a white dress, but from washing it so much it turned yellow.
It is often said that this Oshún only knows how to do bad things and eats what the ringworm brings her.
Characteristics of Oshún Ibu Kole:
She is the oldest of the Aje (witches), she makes and casts spells.
Its main symbol is the ringworm and it is also its messenger, to which it transmits its whims.
The Aará call him Abalu, it is said that this Oshún is born in Eyeunle Ojuani, others than in Ogbe Tuanilara.
Her necklace is amber and coral.
Where does Ibu Kole live?
He lives in a clay pot that is placed inside a basin with 5 feathers of tiñosa, and añade: A doll, two billiard balls, a guinea pepper between two mirrors, which is mounted on a type of bronze cup that sometimes acts as a mortar.
Its otas (stones) are flush with the water flower, it is adorned with a fan of ringworm feathers lined with white beads.
His crown:
The crown is adorned with a ringworm feather, hanging from it a broom, a mirror, two oars, a saber, a cup, a bell, a drum, a brush, a comb, a mortar, a hand, a pylon, ten edanes (double crochet that imitate spears and adorn the Oshún crown), 10 African parrot feathers or more feathers up to 55.
Foods:
His Oshinshin, Oshún's favorite food, is made with river flax, locks, white pigweed, watercress and chard.
Oshún Ibú Kole eats a goat, two white chickens, two black pigeons and a guinea pig.
Attributes of Oshún Ibu Kole:
I accompanied himaña: a wooden mortar, a basket with five knitting needles, a thimble and thread. It is chalked in black and white thread, it has Iyefa (powder).
This Oshún uses a yellow metal staff and ten edans forming feathers on the crown.
Load a Ozai In a güiro that hangs from the jar (eat next to it), each feather is tied open (needles, knives), it also carries an Inshe (shelter).
This shelter (Inshe) is made with the lerí (head), the claws and feathers of the tiñosa, five addie (chicken) feathers, five needles for each one and an aye (snail) for each tiñosa feather.
It also has an arrow inside its tureen, 55 handles forming a necklace, a strap with five fingers dressed as aye and on each finger it carries: Ewe (grass), Obi (coconut), Kola (nut), Ozun, a parrot feather African and the crown is made of matte color.
Most read content: