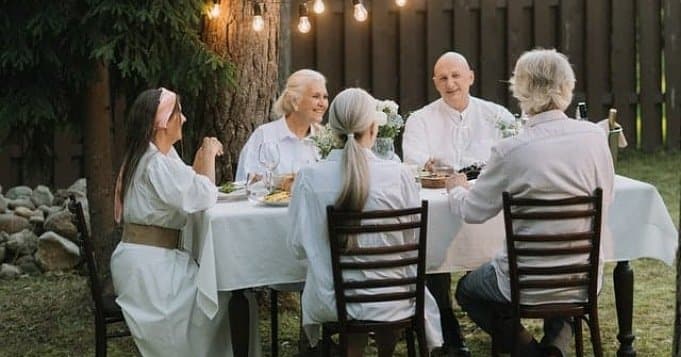 The origin of this prayer is due to Saint Teresa of Calcutta.
A prayer filled with faith and affection towards God our Savior and the family, the fundamental pillar of human existence.
Through this, the conviction is reaffirmed that there is no other treasure more valuable than having someone who supports us and watches over us.
Mother Teresa of Calcutta, who in life dedicated herself to promoting good in the world, stated that:
When love reigns in the family, God's will to love neighbor as himself is fulfilled, with filial and fraternal unity, the interests of the same group that has been sent to earth by a greater force is ensured, to respect and love each other above all things.
How to petition for the Family?
With this prayer it is made clear that love is the most powerful force that sustains the world.
The one that begins with the example of the sacred father who suffered on the cross for the good of humanity, whom he always loved and considered his children.
This prayer is an exhortation to unity and the fostering of faith above all else.
Through this it seeks to transmit a message of indoctrination for the family by Christ to guide their steps on the right path.
Hbeautiful Protection prayer for the family, by Teresa of Calcutta
Heavenly Father, Heavenly Father, you have given us a model of life in the Holy Family of Nazareth.

Help us, beloved Father, to make our family another Nazareth, where love, peace and joy reign.

May it be deeply contemplative, intensely Eucharistic and vibrant with joy.

Help us to remain united by family prayer in moments of joy and pain.

Teach us to see Jesus Christ in our family members, especially in times of distress.

May the heart of Jesus the Eucharist make our hearts meek and humble like his, and help us to cope with family obligations in a holy way.

Make us love each other more and more each day as God loves each of us, and to forgive each other our faults as You forgive our sins.

Help us, oh beloved Father, to receive all that you give us and to give all that you want to receive with a big smile.

Immaculate Heart of Mary, cause of our joy, pray for us.

Holy Guardian Angels, stay by our side, guide us and protect us. Amen.
Other beautiful prayers for the tranquility of the family and home:
Most read content: